Welcome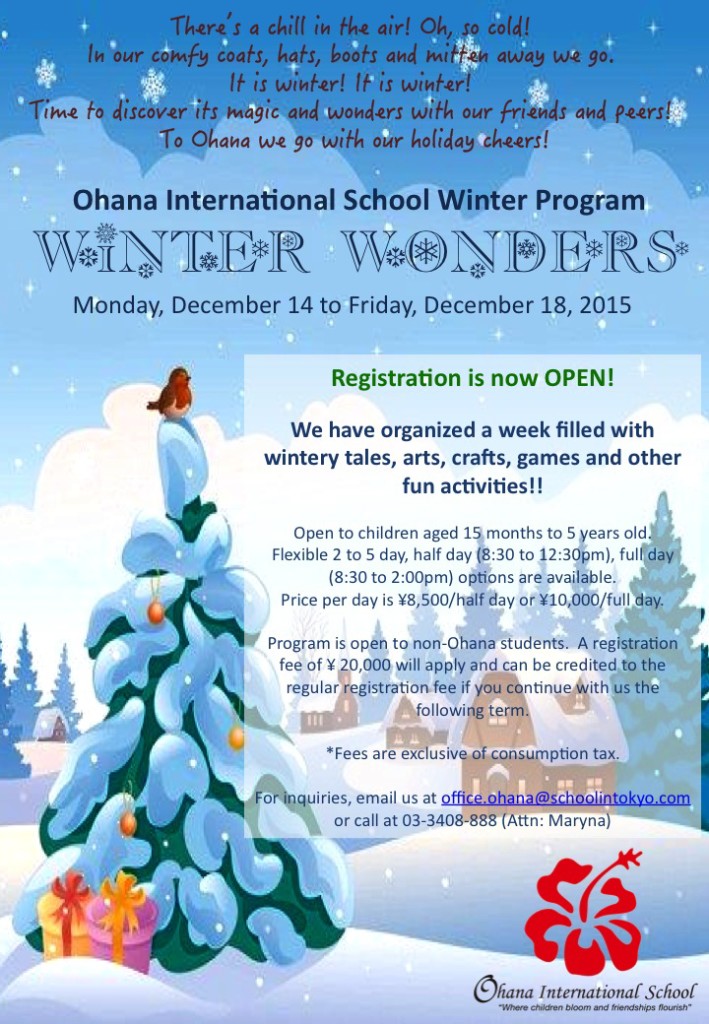 Welcome to Ohana International School, an inclusive Tokyo preschool with a difference, located in Motoazabu 3 chome, and catering for children between the ages of 15 months and 5 years. It is one of the few preschools in greater Tokyo where the owners are the actual teachers in the classroom, every day.
When you enroll your child in Ohana International School in Tokyo, you are immediately welcomed as a member of Ohana family. We aim to create a warm, caring environment that reflects our philosophy and at the same time provides an infinite number of opportunities for children to develop a "love of learning." Our learning programme is designed to build on the strengths of each child, valuing families and their ethnicity as well as everyone's contribution to the school. We honor the uniqueness of each child and his or her faith, religion, family, and culture.
We run a wide range of programs, both full- and half-day; and before- and after-school care is also available. After-school tutoring is available for children enrolled in our regular program or enrolled in other schools. We have recently started a Me & My Mom program on three mornings per week, and we run popular After-School Classes in Phonics and Literacy, and Art, Design, and Technology. And of course, there is our Summer School!
The owners of Ohana International School in Tokyo are experienced educators who believe in developing the whole child. Shelley Sacks and Darren Winney have a combined 40 years of experience in teaching, especially in Early Childhood Education, in countries including South Africa, Australia, the UK, Taiwan, and Japan.
Please visit our new mobile and tablet friendly website at: www.schoolintokyo.com
Ohana International School in Tokyo — Where children bloom and friendships flourish.